Why Female Orgasm Evolved
The phenomenon may have arisen to trigger hormonal surges and drive ovulation, scientists propose.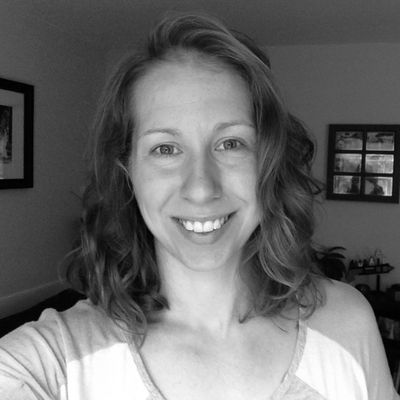 Aug 4, 2016
WIKIMEDIA, FINDLEY PALMERSome female mammals ovulate spontaneously, like humans, while other species do not ovulate until stimulated. And in some species, this stimulation comes in the form of hormone surges during and after sex. Mihaela Pavličev of Cincinnati Children's Hospital in Ohio and Günter Wagner of Yale University now propose that the female orgasm may have evolved as the ovulation-triggering event in these species, and it thus may serve no biological function in species like humans that release eggs without stimulation. The researchers published their ideas this week (July 31) in the Journal of Experimental Zoology.
"I'm pretty excited that it's being published because people are going to start talking about female orgasms and getting a fresh look at how much we don't know about female orgasms," Indiana University philosopher Elisabeth Lloyd told The New York Times.
There is little evidence for the old idea that the...
Although women do not need sex to stimulate ovulation, they do undergo the hormonal surges seen in mammals with induced ovulation; women undergo these surges during orgasm. Upon realizing this, Pavličev and Wagner wondered if orgasm evolved as an ovulation trigger. Looking across the animal kingdom, they confirmed that induced ovulation predated spontaneous ovulation, and found that species that evolved earlier in mammalian history tended to have the clitoris as part of the vagina. In more derived species, on the other hand, the clitoris moved farther away, sometimes out of reach of a penetrating penis.
"A shift in the position of the clitoris is correlated with the loss of intercourse-induced ovulation," Martin Cohn, an evolutionary developmental biologist at the University of Florida in Gainesville, told Science. "Their hypothesis shifts the focus of the research question from the evolutionary origin of orgasm as an evolutionary novelty, which has long been presumed but not demonstrated, to the evolutionary modification of an ancestral character."
This explanation "takes away a lot of stigma" from women who struggle to have orgasms, Pavličev told Science. In 2010, for example, 35.6 percent of surveyed women reported not having an orgasm the last time they had sex (via The New York Times).
But many questions remain about why the female orgasm evolved, Kim Wallen from Emory University in Atlanta told Science. "Their hypothesis remains a good hypothesis," she said, "but I'm not very convinced by the data they marshal."