Researchers teamed up with a woman with a keen sense of smell to identify telling differences between healthy people and those with the neurodegenerative disease.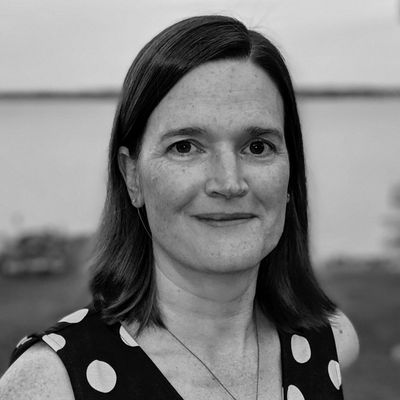 People with Parkinson's disease have distinct chemical differences in the oil they secrete through their skin compared with healthy people, researchers report today (March 20) in ACS Central Science. Scientists made the finding with help from a former nurse with a keen sense of smell who noticed a musky odor on her husband a decade before he was diagnosed with the disease.
Coauthor Perdita Barran of the University of Manchester in the UK tells The Guardian that the finding could lead to a test to diagnose people with Parkinson's earlier than is now possible. "Being able to say categorically, and early on, that a person has Parkinson's disease would be very useful," she says.
The Guardian notes that a woman named Joy Milne noticed a musky odor on her husband long before he was diagnosed with Parkinson's disease, although she didn't make the connection until she met others with the condition through a support group. She later mentioned the odor to neurobiologist Tilo Kunath of Edinburgh University, who verified that Milne could distinguish people with Parkinson's based on scent.
For the current study, a research team led by Barran swabbed sebum—an oily secretion that keeps skin moisturized—from the upper backs of 43 patients with Parkinson's and 21 healthy controls. The researchers then analyzed the chemical makeups of the samples using a mass spectrometer, and identified several components, eicosane, hippuric acid, and octadecanal, that were present in higher concentrations for the patients. Levels of another substance, perillic aldehyde, were lower in the subjects with Parkinson's.
Werner Poewe, a neurologist at the Medical University of Innsbruck in Austria who was not involved in the study, tells The Guardian that the finding "opens up an entirely new approach to test for the presence of Parkinson's by a non-invasive test that only involves swabbing a piece of gauze across the neck region of a patient. . . . Identifying [early] stages of the disease in those who have not yet developed classical signs and symptoms of Parkinson's disease is a necessary first step to eventually testing new treatments that will delay or prevent the onset of this illness."
Milne, whose husband died in 2015, tells BBC Scotland that early diagnosis would have been helpful to her family. "What if we did know?" she says. "It would have changed things dramatically. . . . The fact that he became withdrawn, reserved, he had bouts of depression and mood swings, if I had understood what was happening it would have changed our total outlook on life."