George Rosenkranz, a chemical engineer known for his development of hormone-based contraceptives in the 1950s, died June 23 at his home in Atherton, California. He was 102.
Over a research career spanning two continents and more than 40 years, Rosenkranz directed the pharmaceutical company that first synthesized a synthetic form of progesterone, had his name on hundreds of scientific papers and patents, and received multiple awards from scientific organizations and from the Mexican government.
Despite that, "he was a very humble man," Roberto Rosenkranz, one of his three sons with wife Edith, tells the Los Angeles Times. "He never was out to take credit."
Born György Rosenkranz in Budapest on August 20, 1916, he gravitated towards scientific research early in life. Starting university at the age of 17 at the Swiss Federal Institute of Technology in Zurich, Rosenkranz worked in the lab of Leopold...
By the time Rosenkranz graduated with a PhD in 1940, Nazi Germany's armies were expanding over Europe, and he was one of many Jewish students in Switzerland who decided to flee the continent by boat. In 1941, he arrived in Cuba, and stayed for several years until landing a job in 1946 at Mexico City–based drug company Syntex, where he'd go on to become chief executive and chairman before retiring in 1981.
It was at Syntex that Rosenkranz and colleagues succeeded in developing norethindrone, a synthetic version of the human hormone progesterone. The compound was initially envisaged as a way to help women avoid miscarriages, but became an integral ingredient in the combined oral contraceptive pill. Approved by the US Food and Drug Administration in 1959, the pill was prescribed to 1 million women within its first year on the market, and millions more the year after that.
Rosenkranz himself avoided discussions about the social and political implications of his work. "I leave to others any debate about the ultimate worth of the pill," he said in 2001 at an award ceremony at the University of Mexico, 50 years after the compound's synthesis, according to The New York Times's obituary of Rosenkranz. "We must never forget that original research is the lifeblood of the pharmaceutical and biotechnology industry and that an interdisciplinary team effort is the indispensable motor of significant research achievement."
In addition to his footprint on the scientific world, Rosenkranz was a celebrated bridge player who won numerous championships in North America and wrote 15 books on the subject. In 1984, his wife was kidnapped at gunpoint from a hotel were Rosenkranz was competing in a tournament. He paid a $1 million ransom for her return, though the money was later recovered and the kidnappers arrested.
Rosenkranz is survived by his wife, two of his three sons, and nine grandchildren.
Interested in reading more?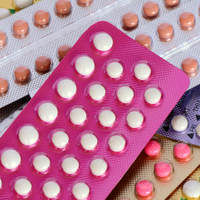 The Scientist ARCHIVES
Become a Member of
Receive full access to more than 35 years of archives, as well as TS Digest, digital editions of The Scientist, feature stories, and much more!