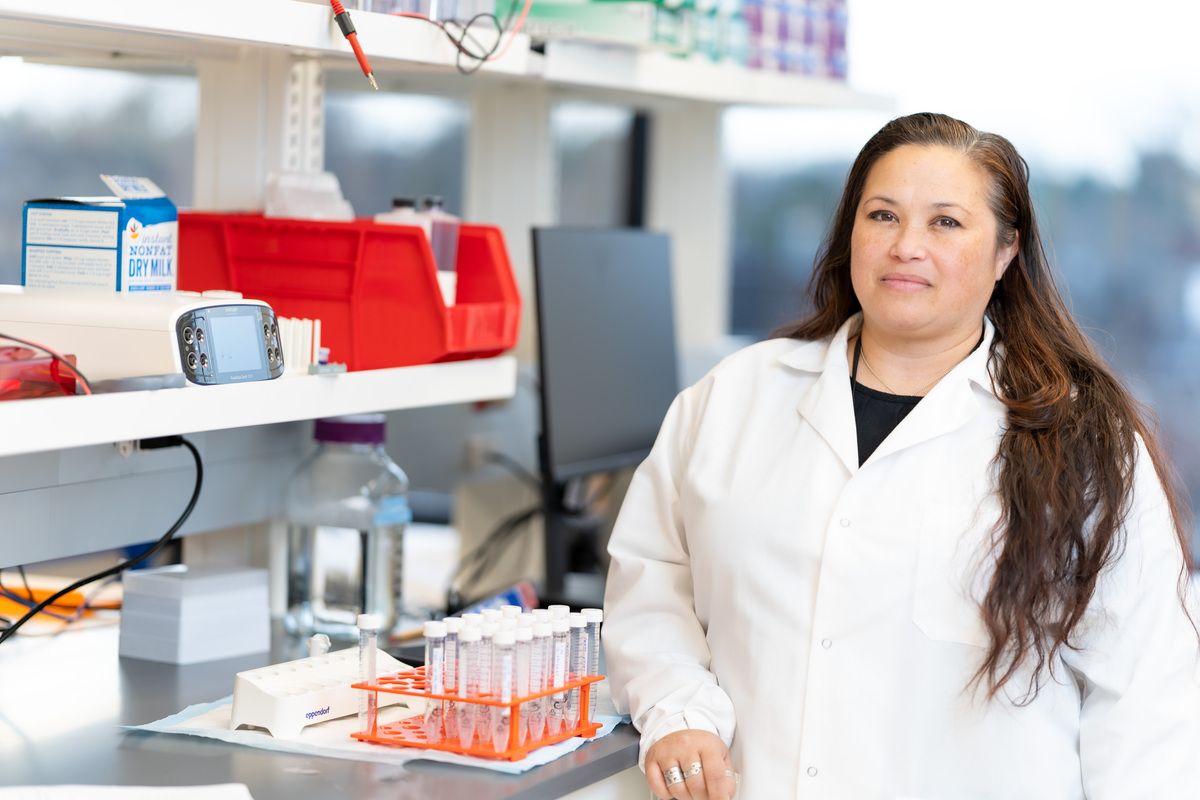 Lori Kobayashi
Lori Kobayashi's diverse experience as a scientist and project manager uniquely position her to lead a research program whose goal is to identify biomarkers for early diagnosis of neurodegenerative diseases and develop diagnostic assays to monitor drug therapy. As a project manager for Valted Seq—a company using single-cell sequencing data to advance breakthrough precision therapeutics for neurodegenerative diseases—Kobayashi is using big data to break new ground.
Where has your journey as a scientist taken you?
I have a benchwork background, working at different diagnostic companies as a scientist and transitioning to project management over the last five years. After graduate school, I started working in a laboratory at the National Cancer Institute investigating different ways to identify natural compounds that may fight cancer, as well as screening proteins. One of those projects evolved to working with a company that was using some of the proteins that we were looking at as diagnostics. So, my personal expertise is in diagnostics, with a focus at Valted Seq on neurodegenerative diseases.
What is your current research trajectory?
At Valted Seq, we are looking at novel ways to sequence brain tissue from patients who have died from Parkinson's disease to identify novel biomarker candidates or patterns of expression. We're also developing biomarker assays for the early diagnosis of Parkinson's disease, as well as a companion diagnostic assay to monitor Parkinson's drug treatments. The overall goal is to obtain a blood draw and use diagnostics to improve Parkinson's therapy by diagnosing earlier and predicting the effectiveness of a drug over the course of treatment.
How do you use Fortis' custom antibodies to support this work?
We use ELISA-based assays with custom antibodies from Fortis for diagnostic detection of known and novel biomarkers. Our HiF-Seq single cell sequencing platform will hopefully discover novel biomarker targets. Testing for a combination of various biomarkers such as alpha-synuclein and c-Abl pathway markers may lead us to earlier diagnostics for Parkinson's. We may also use certain biomarkers to track the success of a drug candidate. We will test clinical samples before, during, and after different drug treatments and compare the results to controls to determine if a certain pattern of biomarkers is related to drug treatment response and severity of disease, and whether a specific pattern may lead to earlier diagnosis. It will likely not be a single biomarker but the combination of several different ones.
We're working with Fortis to develop our own monoclonal antibodies for these potential targets. We collaborate with them to determine what to immunize the rabbits with. After they immunize the rabbits, they screen all the B cell supernatants and we get the top candidates that we test to see what works in our assays. A lot of these are complicated targets, and commercially-available antibodies are not available for many of them. So, we're able to get our own custom antibodies.
What are some of the pain points in the process and how are they mitigated?
When working with some companies for custom antibody generation, it is necessary to splenectomize and proceed with only one rabbit. Whereas with Fortis, they immunize multiple rabbits, and they are all screened for antibodies. Fortis performs all the screenings at the end of the immunization process and provides a distribution of the best potential candidates from all the immunized rabbits. In this way, we receive multiple options for performing our own screens. They also have proprietary antigen preparation protocols that successfully generate antibodies for targets that have been unsuccessful for us with other companies in the past.
This interview has been edited and condensed for clarity.