FIX-IT-CREW: Epithelial stem cells (green) migrate into a wound in mouse skin to repair the damaged tissue barrier. SAMANTHA LARSEN, ELAINE FUCHS LAB/ROCKEFELLAR UNIVERSITY
EDITOR'S CHOICE IN CELL BIOLOGY
The paper
S. Naik et al., "Inflammatory memory sensitizes skin epithelial stem cells to tissue damage," Nature, 550:475–80, 2017.

Inflammatory Memory
Our body is routinely assaulted by ultraviolet radiation, irritants, and pathogens. Shruti Naik, an immunologist at Rockefeller University, wondered: "Do these stressors have any kind of lasting impact on cells?" Immune cells are known to "remember" infections and inflammatory events so that they can respond faster to future insults, but what about the epithelial stem cells that maintain the skin and promote wound healing?

Multiple Assaults
Naik and her colleagues induced inflammation in mice by exposing the animals' skin to chemicals, fungal infection, or mechanical wounding. Then they measured the time it took for the skin to heal...
Interested in reading more?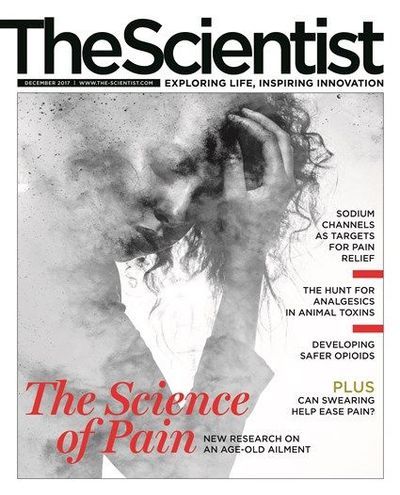 Become a Member of
Receive full access to digital editions of The Scientist, as well as TS Digest, feature stories, more than 35 years of archives, and much more!