After six months, patients with fast-progressing amyotrophic lateral sclerosis who had received the experimental treatment had less loss of function than those who received a placebo.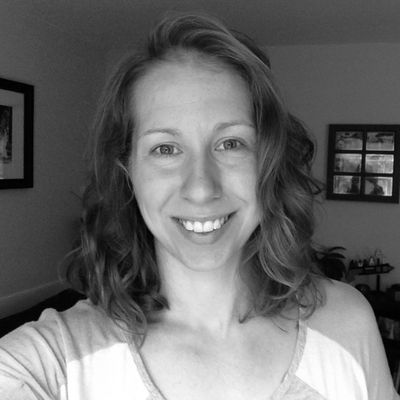 Sep 3, 2020
A trial of 137 patients with amyotrophic lateral sclerosis showed that a new combination of an existing drug and a supplement lessened declines in a standard measure of function over six months, according to a study published today (September 3) in The New England Journal of Medicine.
While the effect was modest and the trial early stage, "I am convinced that we are at the beginning of a new era in ALS treatment discovery," Sabrina Paganoni, a researcher at the Sean Healey & AMG Center for ALS at Massachusetts General Hospital and Harvard Medical School who led the study, tells NPR. "[Patients] want to be able to continue to use their hands so they can cut their own food and type emails, or they want to be able to walk and climb stairs, and this is exactly what we measured in the trial."
There are currently two approved drugs to treat ALS: riluzole, which can extend lifespan by an average of a few months and has been on the market for 25 years, and the 2017-approved edaravone, which was shown in clinical trials to help patients function for longer into their disease. Even with these treatment options, ALS is still a death sentence for most patients, typically within three to five years of diagnosis.
The new drug combo, called AMX0035, was conceived by Joshua Cohen and Justin Klee as undergraduates at Brown University several years ago and is now being developed by the company they founded, Cambridge, Massachusetts–based Amylyx. The treatment includes sodium phenylbutrate, which is a medication for urea cycle disorders, and the supplement taurursodiol—a combo that Cohen hypothesized back in 2013 as a biomedical engineer major would maintain functioning of the mitochondria and endoplasmic reticulum to protect against neuronal damage, The New York Times reports.
The data from the trial suggested it might be working. In six months, patients who had received AMX0035 saw a smaller decline in the ALS Functional Rating Scale, which assesses a patient's ability to do activities such as swallow and climb stairs, than those in the placebo group—about 2.9 points less, on average. Most also saw improvement in certain fine motor skills. "Even a small change in a couple of points can mean a large change in what daily life looks like," Paganoni tells STAT.
"This is very encouraging," Neil Shneider, the director of the Eleanor and Lou Gehrig A.L.S. Center at Columbia University who did not participate in the study, tells the Times. "The question is, is the effect on function sustained beyond the six-month trial period and does it have an effect on survival?" Matthew Kiernan, chair of neurology at the University of Sydney who was also not involved in the research, points out to STAT that the trial found no evidence that the treatment improved patients' ability to breathe, but says he awaits future results from Amylyx.
Most of the patients in the trial were already taking an approved drug, and they continued their normal regimen throughout the trial of AMX0035. Merit Cudkowicz, director of the Healey Center and senior author of the study, tells the Times that, if approved, the new treatment would likely be used in combination with existing medications.
The trial was the first supported with funds from the ALS Association that were generated by the Ice Bucket Challenge, the Times reports, and if the drug is approved, Amylyx will repay 150 percent of the ALS Association's funding to support additional research.
"What makes this time so exciting is there are over 50 different clinical trials that are enrolling and recruiting ALS patients right now," Kuldip Dave, the ALS Association's vice president of research, tells NPR. "And they're all going after different targets."